Centre for Advanced Study Sofia
The only one of its kind in Bulgaria and one of the three similar institutes in Eastern and Central Europe, the Centre for Advanced Study Sofia is an independent organization with a strong international and interdisciplinary profile, devoted to fostering scholarly excellence, freedom of research, and intellectual creativity in the humanities and the social sciences. It attracts young talents and experienced scholars by offering institutional conditions conducive to the free pursuit of knowledge, cross-cultural and cross-disciplinary dialogue in the framework of individual research fellowships as well as collaborative multi-disciplinary enquiries. In partnership with other institutes for advanced study, universities, scholarly and cultural associations, the Centre works to re-establish the tradition of intellectual communities and to facilitate open critical debate and exchange of ideas on national and trans-national scale. With its transparent, lean and flexible management, CAS has been, since its inception in 2000, a reliable partner for donors and scholars alike.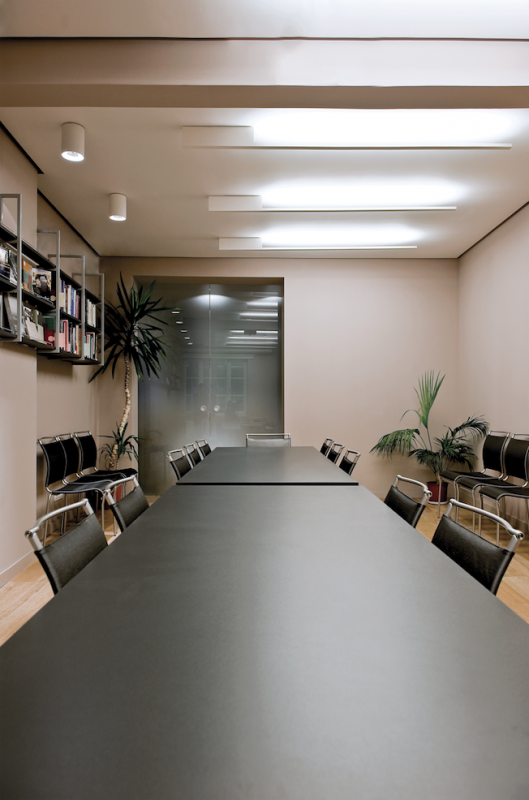 CAS also sees its role in re-establishing the scholarly agency of the local research community on a European scale by promoting international cooperation well beyond the region and creating more encompassing European and global visions. Building upon its accumulated experience in intra-regional and cross-regional research, CAS is now expanding towards other areas in and beyond Europe. It also acts as a bridge between the local scholarly community and the Bulgarian academic diaspora working abroad. The Centre thus seeks to partake in the advancement of contemporary internationalized social and human sciences while effectively incorporating 'local knowledge' into global analyses and cultivating 'learning communities' and networks between local and international scholars. Finally, through a variety of activities and public events CAS acts as a vehicle of transmission between postdoctoral research, education, and civil society and provides platform for critical debates on contemporary societal issues.
CAS pursues its mission via two modalities: (i) individual fellowships granted to outstanding as well as promising young researchers to pursue research of their own choice and, (ii) collaborative projects bringing together scholars from various fields and regions to explore important topics. It organizes public lectures by fellows, guest-lecture series, re-link seminars for diaspora scholars, workshops, international conferences, discussion clubs, as well as cultural events, literary readings, exhibitions, etc. A special service is offered by the CAS Academic Gateway and the PhD Student Database – online academic platforms for disseminating information, collecting databases and creating networks of scholars and doctoral students.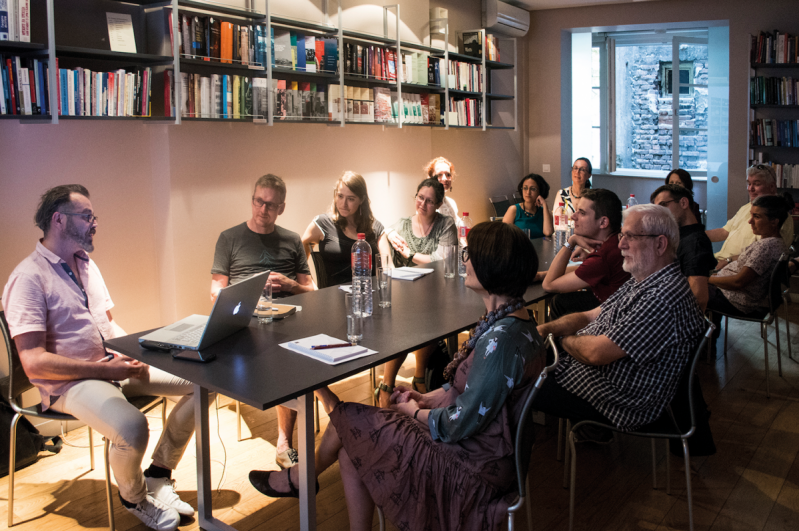 Locally and internationally CAS has won the reputation of a best-practice institution with a unique place in the Bulgarian environment and regional outreach. In 2018 the Bulgarian Ministry of Education and Science officially recognized CAS "the only non-governmental organization in Bulgaria with a proven and internationally recognized capacity to administer international post-doctoral fellowship programs." It jealously safeguards its intellectual freedom and institutional independence by sustaining a broadly international composition of all its decision-making bodies and a diversity of state and private funding organizations.
CAS is located in the heart of Sofia, the capital city of Bulgaria, within a walking distance from the main educational and cultural institutions. It provides its fellows with a modern working space, equipped with an up-to-date library that offers free access to quality full-text databases, and its in-residence foreign guests with apartments in the vicinity of the Centre.