Institut für die Wissenschaften vom Menschen
The Institut für die Wissenschaften vom Menschen / Institute for Human Sciences (IWM) is an independent Institute for Advanced Study in the humanities and social sciences in Vienna. Since its foundation by Polish philosopher Krzysztof Michalski in 1982, it has promoted intellectual exchange between East and West, between academia and society, as well as between a variety of disciplines and schools of thought. In the last 35 years, it has become one of the centers of intellectual life in Vienna.
The Institute's initial objective was to help overcome the division between Western and Eastern Europe by way of fostering intellectual communication and the exchange of ideas across borders that appeared impermeable at the time. After the Iron Curtain fell, the IWM's intellectual focus shifted to the study of the social and political transformations after 1989, as well as the effects of globalization and European integration. Under Shalini Randeria, who took over as IWM Rector in 2015, the Institute is now expanding its geographical purview to include not only Central and Eastern Europe and North America, but also Asia and the Global South. ​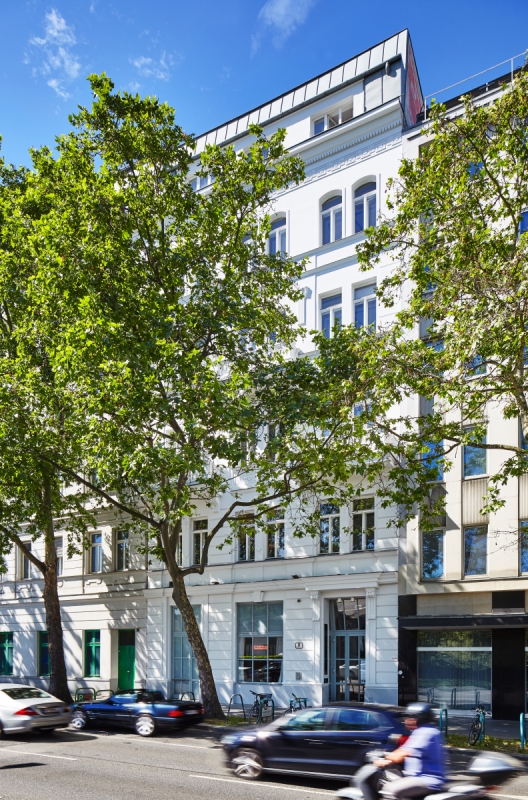 Research Foci
IWM's research foci are led by internationally recognized scholars (the Institute's Permanent Fellows) and explore current issues of great societal relevance, such as the future of democracy, the growth of social inequality, the progressive globalization of law, the resurgence of religion, and the different memory and economic cultures in Europe. The IWM thus brings together scholars of history, political science, sociology, social anthropology, law and legal history, economic history, philosophy and religious studies, and facilitates the cross-fertilization of ideas across disciplinary boundaries.
Whilst the Research Foci determine the strategic, longer-term direction of the Institute's work, the IWM also hosts a number of shorter- to medium-term (2-5 years) research projects which analyze current fault-lines within and beyond Europe, such as the current socio-political situation in Russia (Russia in Global Dialogue) and Ukraine (Ukraine in European Dialogue) as well as the future of the European Union (Europe's Futures). In addition to conducting and supporting fundamental research of the highest quality, the IWM is also committed to making significant contributions to public discourse and addressing the challenges which face society and politics today.
Fellowship Programs
As an Institute for Advanced Study, the IWM sees its primary purpose in supporting the independent research of excellent scholars by providing them with ideal working conditions and offering them membership in a stimulating intellectual community. Each year up to 100 academics, translators and journalists are invited to spend one to twelve months at the Institute. During this time, they have the opportunity to concentrate on their own research projects and to present their findings to the IWM community and the wider public at one of the Institute's many events.
The main criterion for the selection of fellows is scientific excellence. Most fellowships are awarded by expert juries following open calls for applications. Since its foundation, the IWM has hosted more than 1500 fellows and guests, many of whom went on to become successful academics or political or economic decision-makers. The IWM currently has space to host up to 36 fellows at any one time. Fellows benefit from their own workspace and access to the Institute's infrastructure, which includes a well-stocked specialist library of over 40.000 volumes as well as subscriptions to over 160 academic journals and magazines.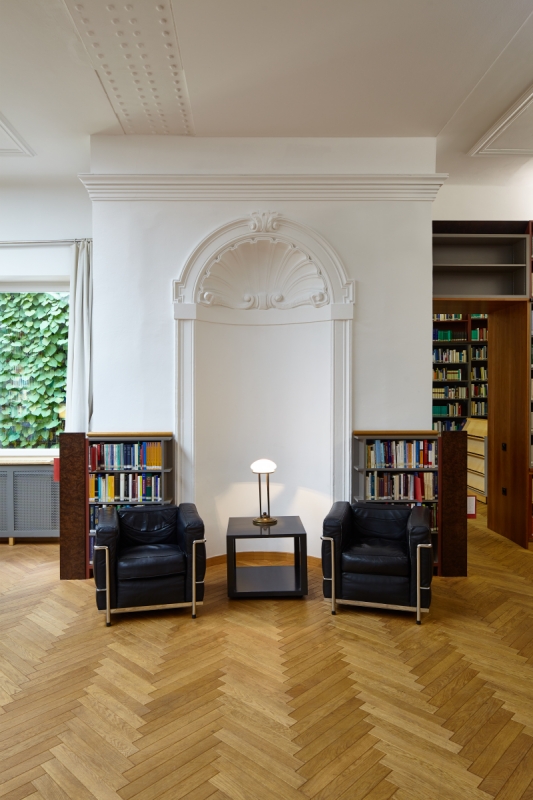 Public Debate on Current Issues
Academic research and reflection at the IWM are matters of critical public debate. The Institute organizes a broad spectrum of events, such as international conferences, public lectures by leading scholars, and debates between academics and politicians. It thus contributes to political discussions on issues of current societal relevance.​