Institute for Advanced Studies in the Humanities
The Institute for Advanced Studies in the Humanities (IASH) was established in 1969 to promote interdisciplinary research in the arts, humanities and social sciences at the University of Edinburgh. IASH was the first interdisciplinary research organisation of its kind in the United Kingdom. It is now located as an independent institute within the College of Arts, Humanities and Social Sciences.
IASH supports activities and ideas spanning the University and beyond. The Institute welcomes visiting researchers from across the world. Since 1970, over 1,250 fellows have stepped through our doors. Up to 25 researchers are in residence at any one time in our amazing and eclectic 19th-century building just on the edge of the University's central campus; we benefit from the views and the calm of the adjacent Meadows. We also host and sponsor exciting interdisciplinary events, and act as an incubator of new projects that bring collaboration and innovation to the fore. But our interests are not solely 'academic': we work with creative arts organisations across Edinburgh and Scotland, we engage with the Edinburgh Festivals and the city's cultural institutions, and we offer reflective and accessible forums for the general public on important (and sometimes controversial) domestic and international topics.
IASH has established a reputation as one of the leading international centres for inter-disciplinary research in the humanities and social sciences. The IASH research community includes both the most senior academics and postdoctoral fellows at the start of their careers. Fellows enjoy an environment of quiet, enlivened by scholarly conversations in which – in the best sense – unexpected things can happen. They are also strongly encouraged to meet with relevant academics in the College and beyond, and to explore possibilities for collaborative work.
Visiting Research Fellows are elected annually by open competition. In addition, the Institute offers a number of Fellowships in partnership with external bodies such as the American Philosophical Society and the Charles Wallace India Trust. Each year, IASH awards a Creative Fellowship which is co-sponsored by the Traverse Theatre and involves a commission for a play around a particular theme. Postdoctoral Fellows are elected each summer and receive living allowances towards their accommodation and subsistence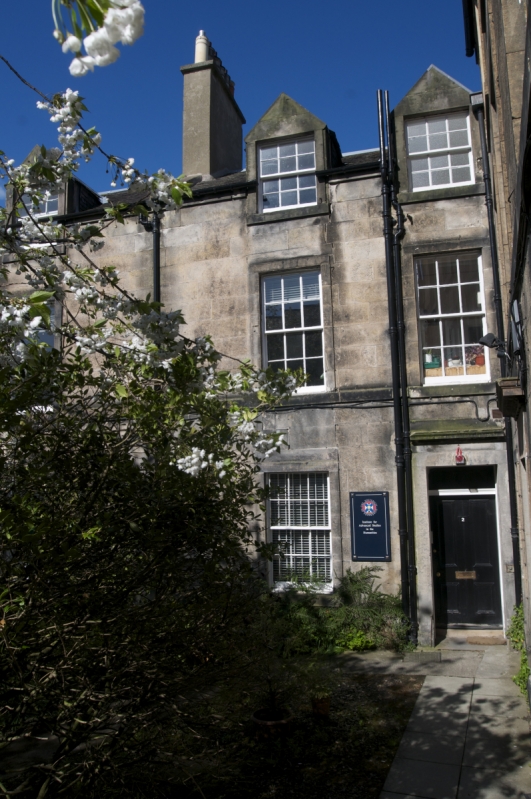 Throughout the year, IASH organises and hosts a full programme of interdisciplinary scholarly activities, ranging from seminars and workshops to larger-scale conferences and lecture series such as the Fulbright Lectures. These are arranged in collaboration with colleagues in the College and open to all.
IASH is a member of several networks of Institutes of Advanced Study, including CIAS for UK-based IASs, NETIAS for European IASs, and UBIAS for international IASs. The mission and focus of individual IASs vary, but all are united by their desire to bring together researchers from different countries, disciplines and scholarly backgrounds to support innovative interdisciplinary endeavour.