Polish Institute of Advanced Studies
Polish Institute of Advanced Studies (PIASt) is an independent centre of research located in Warsaw.
On the 2nd January 2017 the PIASt started its activities within the structure of the Polish Academy of Sciences.
Our aim is to support advances in knowledge and research innovation and to contribute to the promotion of scientific development in Poland, with the ambition to complement the institutional and scientific landscape.
The Institute is focused on the humanities and social sciences while being also open to cross-cutting projects with an interdisciplinary perspective, thus creating a multidisciplinary and international learning community for these disciplines.
The objective of the PIASt is to promote scientific and intellectual exchange and create yearly international and multidisciplinary learning communities of researchers who gather for an academic year, to reflect on and exchange ideas. Our fellows, released from their usual teaching obligations and administrative duties, may pursue their projects in an environment that stimulates reflection and innovation.
While supporting a vision of the freedom of research, the Institute focuses its invitation policy on individual scholars who need free time to concentrate on their specific research. The fellowships are offered in the fields of the humanities and social sciences, without any limitation of disciplinary or geographic priorities, and with no targeting of any specific scientific objectives.
Fellowships
The PIASt operates on the basis of an open annual call for applications. 5 or 10 month individual residence fellowships are offered for both promising early career (postdocs) and outstanding established researchers. We offer them an opportunity to devote themselves full-time to their research.
The main criterion for the selection of fellows is scientific excellence. Applicants must all submit a research proposal, supported by evidence of their former achievements on the international stage, demonstrated by high quality publications. The Institute also welcomes applicants with an ability to build ties and collaborate with research institutions and individual researchers in Poland.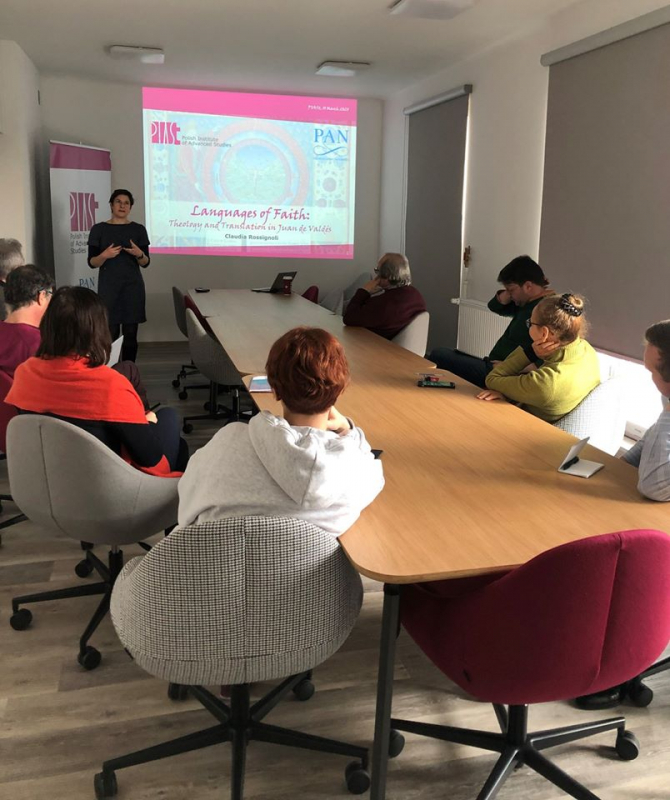 Location and facilities
PIASt is located in the vicinity of the main buildings of the University of Warsaw and some Institutes of the Polish Academy of Sciences. The institute provides its fellows with modern office space and an up-to-date infrastructure.
Each academic year, PIASt hosts academics from around the world. We provide 12 fully-furnished and comfortable flats for our fellows. We take also into account the needs of fellows who plan to come to Warsaw together with their families.