Zukunftskolleg
The Zukunftskolleg is an Institute for Advanced Study at the University of Konstanz founded in 2007. It offers 2-year and 5-year fellowships for early career researchers. The fellows profit from excellent research conditions and state-of-the-art facilities. Thanks to a comprehensive and diverse support network, talented researchers can completely concentrate on their projects. The Zukunftskolleg creates ideal working conditions for early career researchers and provides them with the best possible preparation for their academic careers.
For this, the Zukunftskolleg has a unique way of promoting postdoctoral researchers and junior research group leaders: Its 5i strategy fosters early independence with an international, intergenerational, intra-university and interdisciplinary angle.
Early independence is the key idea behind the Zukunftskolleg. Researchers are able to carry out research free of restraints early in their career. The fellowships enable them to implement independent research projects or to build their own research groups.
Since science is a communal enterprise, fellows do not only belong to the Zukunftskolleg, but also to their respective departments at the University of Konstanz where they have the opportunity to teach. This is what we call intra-university.
The inspiring and diversified research environment provides invaluable opportunities for our fellows to encounter and exchange ideas and information with other up-and-coming colleagues from different disciplines as well as distinguished senior researchers that can be invited as mentors or Senior Fellows. Thus, the Zukunftskolleg promotes interdisciplinary and intergenerational exchange.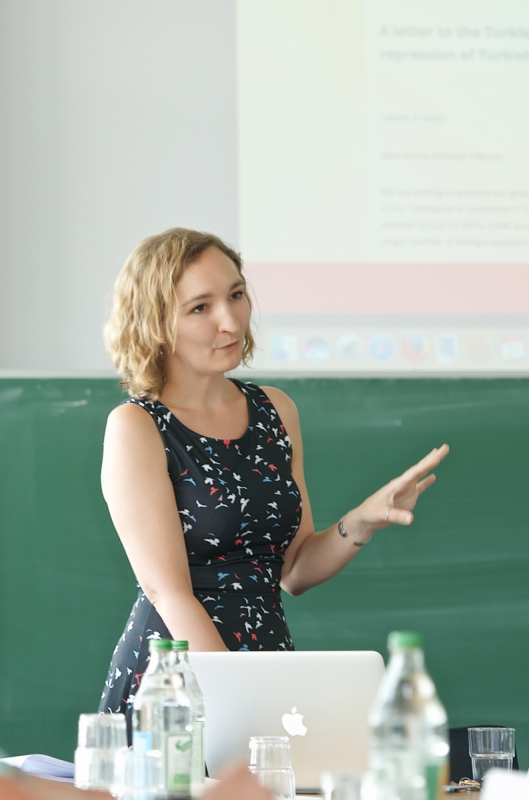 Since scholars in the humanities, social and natural sciences come to Konstanz from across the world to perform first-class research the fellow community is international. The exchange with researchers from around the globe is essential to the lively academic environment we cultivate, which is why we seek to establish lasting international networks. We encourage our fellows to invite mentors, researchers and senior fellows from all over the world to come to Konstanz. Such contacts build relationships, careers and strong ties with the global academic community. By means of the Zukunftskolleg, the University of Konstanz is on a level playing field with many renowned academic institutions across the globe. It is able to compete on equal footing for clever minds, problem solvers and the opinion leaders of tomorrow.​
The fellows have responsibility for their own research group and funds. We encourage them to step out of line and explore the zone between the disciplines. The Jour fixe is the weekly interdisciplinary session for the fellows. Here they discuss the progress of their work, present results, share and encounter questions from other disciplines and explore the possibilities of interdisciplinary collaboration. ​