Constructive Advanced Thinking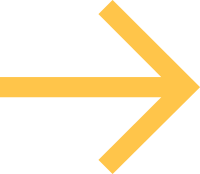 ias.ceu.edu/cat-202122
Aims
The Constructive Advanced Thinking (CAT) initiative aims to foster networks of excellent early career researchers committed to developing new ideas in order to understand and tackle current or emerging societal challenges. CAT was incubated within NetIAS in 2019 and is supported by 12 European Institutes for Advanced (IAS) Study. The programme supports short stays and research visits of international and interdisciplinary teams of three to five early career researchers, possibly including a stakeholder and led by the Principle Investigator, at participating IAS in order to advance constructive thinking, stimulate discussion and expertise and knowledge exchange.
How it works
CAT helps groups of 3 to 5 individuals, headed by an early-career researcher of any discipline, and possibly including PhD students, to work on their project for a duration up to 3 years. In order to enable them to engage in conversations and mature their ideas, the groups are given the opportunity to meet for short stays (i.e. maximum two weeks) in the participating institutes, and to be put in contact with the local fellows and research communities.
The proposals sent by the groups are examined by the participating institutes and reviewed by experts. In the spirit of a bottom-up and open call, the way the teams understand the call and design their proposal is a criterion of assessment, as is the societal relevance of the proposal, the quality of the team, its organization, the deliverables and the innovativeness of the approach to the issue at stake.
12 participating institutes from 9 countries
Challenges for the development of fair language-based assessments of health, education, behaviour, and beyond
Damian Blasi (Harvard University, USA – Max Plank Institute for the Science of Human History, Germany – Higher School of Economics, Russia), Joseph P. Dexter (Harvard University, USA), Amber Gayle Thalmayer (University of Zurich, Switzerland), Adolfo Martin Garcia (University of Santiago of Chile, Chile).
Linguistic behavior serves as a reliable, cheap, and increasingly automated resource to assess different aspects of individuals and societies, ranging from education to health and cognitive states. Speech samples might help detect incipient health issues, newspaper corpora are used to reveal what we collectively think about minority groups, and wordlists are the basis on which we determine verbal development - among a vast number of examples. However, these developments - which we label language-based assessments or LanBAs – were concocted, tested, and deployed primarily only on a handful of large and commercially central languages, with English dominating the scene. Since the 6,500 extant languages can and do vary substantially (and in every dimension), transferring LanBAs from English to them is often fraught with important technical and linguistic challenges, which might not be appreciated by practitioners in need of them. The consequences of this bias, which we only start to understand, is that speakers and signers of minority languages have at their disposal more expensive, less efficient, and potentially biased LanBAs.
The project addresses this complex and multifaceted issue by gathering a diverse set of experts covering cognitive neuroscience, digital humanities, comparative linguistics, developmental science, and cultural psychology with three main tracks of activity. First, it critically synthesizes the scientific evidence revealing the Anglophone bias in LanBAs, aiming at finding differences and commonalities across our fields of practice. Second, it engages policy-makers, experts on language technologies, and other non-academic agents with the purpose of building a clear course of action to transfer findings into practical recommendations amenable to impact the current state of the art in the development of LanBAs. Third, it engages with the general audience through diverse media strategies, including filming a mini-documentary on the topic of the group visits to the different IAS.
Screening European Populisms (2008-2020): Audiovisual Fiction, Social Media, and Political Affect.
Valerio Coladonato (Sapienza University of Rome, Italy), Marc Guinjoan (University of Barcelona, Spain), Dom Holdaway (University of Urbino, Italy), Elena Pilipets (Alpen-Adria-Universität Klagenfurt, Austria – University NOVA in Lisbon, Portugal), Lidia Valera Ordaz (University of Valencia, Spain).
Populist forces have recently transformed the political landscape in Europe, challenging the legitimacy of institutions and representational systems. Frequently aligned with reactionary – sometimes explicitly post-fascist – platforms, these actors emphasize ethnonationalist and exclusionary societal views. The mainstream media, politicians, and migrants are demonized, and mistrust in the system is a widely circulated currency. Affect plays a central role in the success of this worldview – such as anger at perceived victimization and loss of social status, resentment against elites, and attachment to leaders who "bravely" defy political correctness. Populist affect is now also inseparable from our digital media environment; while citizen access to political discourse has grown, their interactions are increasingly shaped by their respective ideological and affective communities.
Narrative work is a crucial element of populist mobilization, yet the role of audiovisual
fiction in these processes remains significantly understudied: grasping this relationship is necessary to disentangle populisms' capacity to transform affect into democratic erosion. From the citizen's perspective, political affect and audiovisual fiction spread through an uninterrupted flow – but due to disciplinary fragmentation, scholarship often tackles isolated parts of the experience and misses the whole picture. The project aims to trace and re-connect the different dimensions of the process, by analyzing narrative and stylistic aspects of films and TV series in a number of Western European countries, tracing their reception, interactions, and appropriations in social media content and online political conversations. The project will focus on the impact and circulation of key case studies in a number of Western European countries between the onset of the 2008 financial crisis and Brexit. The collaboration of scholars in film, TV, digital media, and political sciences, as well as two organizations working in political participation and in media literacy (SALTO Participation & Information; Media & Learning Association), will enable a better understanding of the role of fiction in creating and spreading populist affect in this political conjuncture.
Socio-ecological reshaping of European Cities and Metropolitan Areas
Jochen Hack Professor for Digital Environmental Planning, Leibniz University; Rieke Hansen, Professor for Open Space and Ecological Urban Design Geisenheim University; Maria Manso, Architect & Researcher in Civil Engineering Insituto Superior Técnico, University of Lisbon; Andrea Nóblega Carriquiry, Universitat Autònoma de Barcelona; Joana Guerrin, INRAE, France.
Societies in European cities are faced with environmental problems related to the quality of air and water, biodiversity loss, and advancing climate change, but at the same time need to tackle social-economic issues such as social cohesion and justice or the need to develop sustainable economic and mobility systems. All these challenges place complex demands on the use and functionality of urban space and infrastructures. Nature-based Solutions (NbS), such as Green Infrastructures (GI), are expected to play a major role in solving these issues through a redefinition and amplification of its functionality in urban areas.
Aims and Scope
Based on our broad experience from case studies of NbS and together with stakeholders outside academia, we will cross current frontiers of knowledge regarding key issues of upscaling and mainstreaming of NbS by developing highly innovative ideas for improved multi-functionality, integral cost-benefit sharing and diverse stakeholder engagement.
By connecting various schools of thought with individual research foci of the team members and applying it in an integrated manner to different case study cities at different spatial scales. Socio-ecological transformation processes require different kinds of knowledge:​
Technical knowledge (evidence base for NbS functionality / efficiency);
Policy knowledge (governance tools and strategies for upscaling green infrastructure), and;
Transformative knowledge (leverage points, transformative actions and methods) will be generated.
​
The integration and transferability of these knowledge dimensions across case studies (e.g. with different climatological, political, social contexts) and spatial scales (building - neighborhood - city-wide-level) will be conceptually addressed and then applied to develop policy recommendations regarding upscaling and mainstreaming of urban GI in European cities.
Stakeholders will be interactively integrated at the network meetings through video conferences and interviews.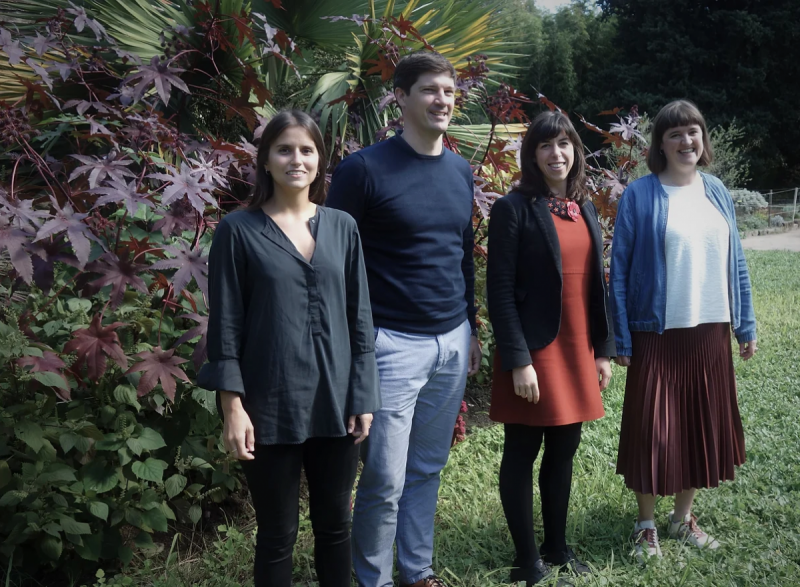 Corruption and Anti-Corruption in Empirical Research
Oksana Huss, University of Bologna; Niels Köbis, University of Amsterdam; Marina Povitkina, Oslo University; Christopher Starke, University of Düsseldorf; Ilona Wysmulek, Institute of Philosophy and Sociology, Polish Academy of Sciences.
The project "Corruption and Anti-Corruption in Empirical Research: Critical Reflections on Concepts, Data and Methods" aims to address the challenge of sparse communication between the disciplines and strengthen the advantages of interdisciplinary approaches in corruption research, by facilitating an interdisciplinary Handbook on corruption and anti-corruption in empirical research with critical reflections on the link between conceptualizations and methodological approaches in studying corruption, limitations and benefits of particular data and methods for corruption research and ethical and security-related issues in applying different methods of researching corruption.
A video introduction of the group's endevour is available on Youtube.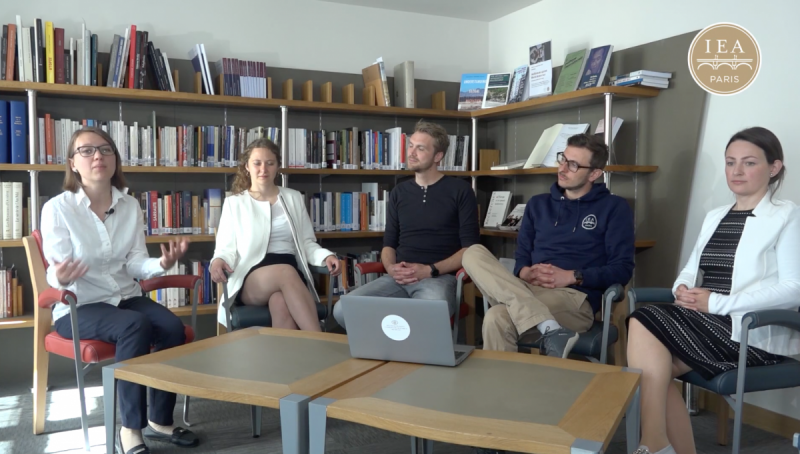 Unravelling existential suffering and its relation to depression in older adults
Jessie Dezutter, KU Leuven; Helena Larson, Kristianstad University; Suvi-Maria Saarelainen, University of Eastern Finland; Gørill Haugann, Norwegian Univeristy of Science and technilogy; Dan Duppen, KU Leuven
This project is led by a team of five young Belgian and Scandinavian researchers in psychology, nursing and gerontology, in collaboration with a Belgian network of nursing homes. It intends, through an interdisciplinary approach, to provide new insights on the issue of "existential loneliness" in nursing homes and its relationship with geriatric depression and to translate the results of this research into educational and training modules for nursing home professionals. This group will spend short residencies at the Swedish Collegium for Advanced Study (SCAS) in Uppsala, the Israel Institute for Advanced Studies in Jerusalem, MAK'IT in Montpellier and Scienza Nuova in Turin over the period 2020-2022.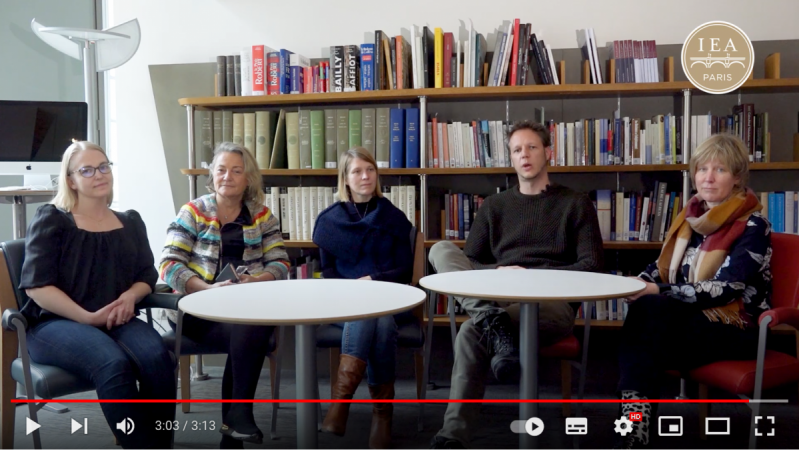 Cartoons in Court: towards a forensic analysis of visual humor
Alberto Godioli (Principal Investigator), Senior Lecturer in European Culture and Literature at the University of Groningen, and program director of the Netherlands Research School for Literary Studies (OSL); Vicky Breemen, assistant professor at Utrecht University's Centre for Intellectual Property Law (CIER); Andrew Bricker, assistant professor of English literature in the Department of Literary Studies at Ghent University; Ana Pedrazzini, researcher in Communication and Semiotic studies at ECyC IPEHCS CONICET – Comahue National University in Argentina; Tjeerd Royaards, an award-winning Dutch editorial cartoonist currently living in Amsterdam.
Due to its inherent ambiguity and elusiveness, humor can make it particularly difficult to tell where someone's 'right to offend' starts, and someone else's 'right not to be offended' begins. The challenge is even more evident in the case of cartoons, whose high degree of implicitness and condensation can further contribute to blurring the line between lawful and unlawful humor. Significantly, cartoons have been at the center of several legal debates and court litigations in recent years, from the Muhammad cartoon controversy of 2005-2006 to the ongoing lawsuits against Charlie Hebdo.
These legal controversies are particularly topical in the digital age, where potentially offensive material can easily obtain global exposure, often beyond its original context and intention. The juridical problems raised by controversial cartoons are still largely unsolved, with judges finding themselves without solid legal ground when dealing with conflicting interpretations of the same ambiguous cartoon. Such issues clearly pose a crucial test for the democratic negotiation of freedom of expression. Yet, despite their urgency, the following questions remain unanswered by scholars, policy makers and practitioners: How can judges deal with the ambiguity of offensive cartoons? How can a distinction be made between 'reasonable' interpretations and contrived misreadings?
Cartoons in Court brings together scholars and stakeholders with the aim to tackle these questions by implementing an unprecedented synergy between humor studies and legal scholarship.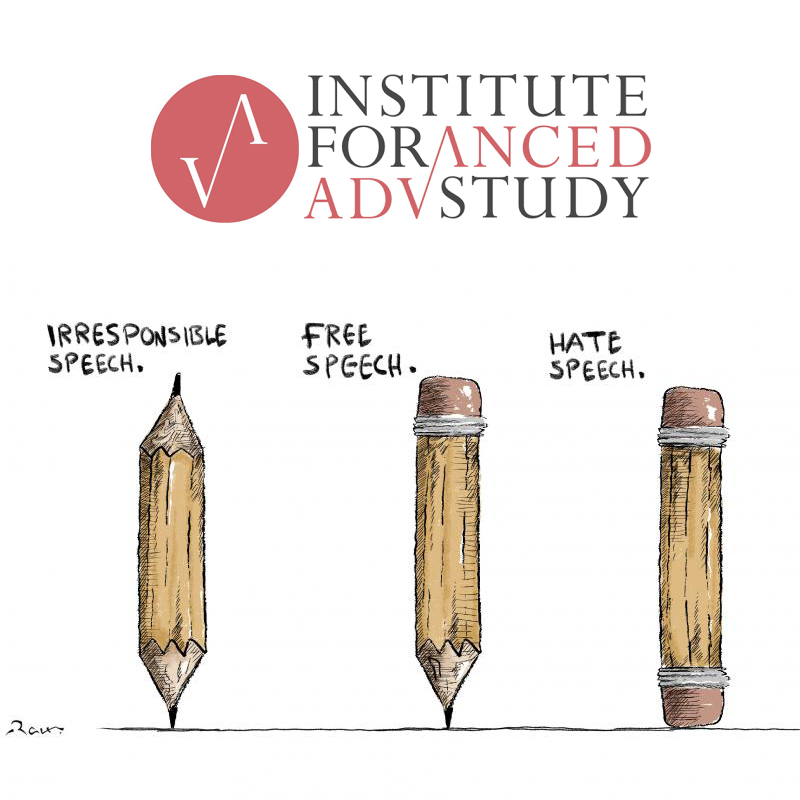 Light as a Key Predictor of Human Health and Well-being
Manuel Spitschan, University of Oxford; Laura Kervezee, Leiden University; Renske Lok, Stanford University; Elise McGlashan, Monash University; Ray Najjar, Duke-NUS Medical School.
Light exposure is a key driver for synchronising rhythms in our bodies and brains with the external 24-hour light-dark cycle. In turn, light exposure at the wrong biological time of day can disrupt our inner clock and lead to sleep loss, which has knock-on effects on our physical and mental health and well-being. Additionally, light is important for normal development of the eye, with low levels of light exposure being associated with myopia. With increasing knowledge from basic laboratory findings on the wide-reaching effects of light exposure on human health and well-being, it is time to apply this knowledge to the real world, guiding policymakers and other stakeholders. In this interdisciplinary NETIAS CAT project, five internationally recognised early-career scientists come together to address these topics, with a view to (1) develop a unified scientific framework for understanding effects of light exposure on human health and well-being, (2) develop strategies for making the existing and future scientific evidence base as robust as possible and (3) will develop strategies to communicate the complex scientific knowledge to different audiences.
ENLIGHT will ensure a comprehensive and standardized reporting of light characteristics across research using light as intervention. ENLIGHT will be developed in accordance with the EQUATOR toolkit for developing a reporting guideline (https://www.equator-network.org/) through a modified Delphi consensus process consisting of 1) a pre-round where the project team went through a literature review, identifies a set of potential reporting-related items and a group of participants with established track record in light-based interventions; 2) four feedback rounds (three questionnaire-based and one face to face discussion).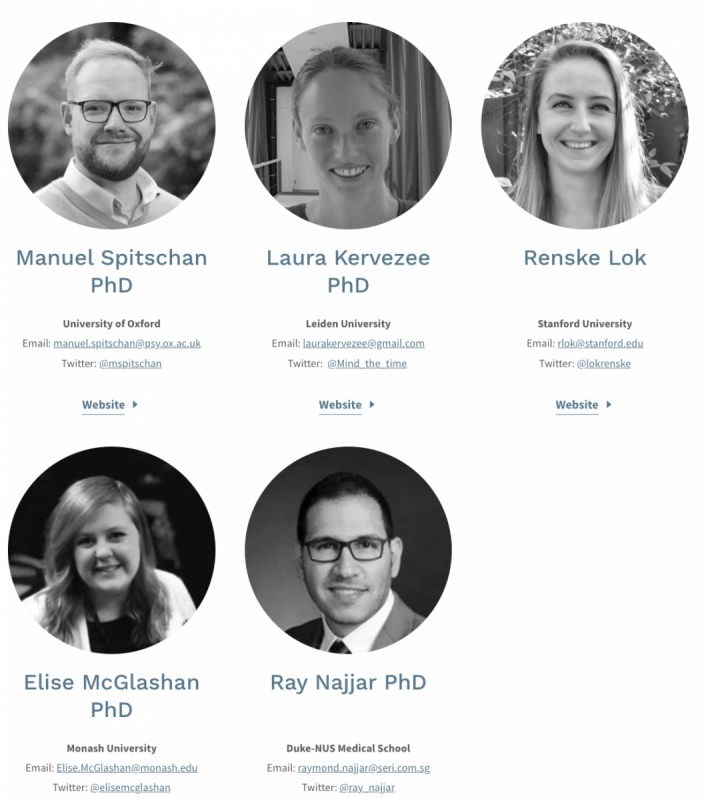 Reconstituting Publics through Remembering Transitions Facilitating Critical Engagement with the 1980-90s on Local and Transnational Scales
Three decades after the radical transformations of the USSR and its satellites began in the 1980s––1990s, the topic of 'transitioning' from socialist states to liberal democracies remains highly contentious in Central and Eastern Europe. Over the last decade, the transitional past has been increasingly instrumentalized, by national-populist actors and in the counter-memories of their opponents. In the context of heated contestations of memory, with high political stakes, spaces for dialogue are rapidly shrinking and public spheres are becoming increasingly 'disconnected.'
Project activities (last update: October 2022):
Events organized at the European Solidarity Centre in Gdańsk (in collaboration with the Centre)
Film screening and discussion: Crystal Swan (2018, dir. Daria Zhuk), 30 September 2022
Discussion about the experiences and memories of postsocialist transition, and their mediation, in Belarus and Poland with Kacper Dziekan, Sviatlana Rasliakova and Magda Szczesniak, moderated by Agnieszka Mrozik and Andrei Zavadski
Workshop with people living in Gdańsk "What does the turn of the 1980-90s mean to you?", 1 October 2022
Project presentations
June 2021: project presentation at the Zukunftskolleg, Konstanz, June 2021
December 2021: meeting and discussion with the Gemeinsinn group, University of Konstanz, (organized and chaired by Gruia Badescu)
February 2022: project presentaiton at IAS CEU
Publications
Robbe, Ksenia and Andrei Zavadski. "'C'mon, Turn Swan Lake on': Memories of the 1990s at the Belarusian Protests of 2020." Digital Icons (special issue on the Belarusian protests). Accepted, forthcoming 2022.
Organized panels/ calls for papers
Call for papers: Dialogic Memories of the 1970-90s Transitions Across the World: Current Practices and Possible Solidarities (the Memory Studies Association 2022 online conference)
The project addresses this societal issue by engaging with memory practices of the 'transitional period' beyond the polarized versions. Drawing on approaches of cultural analysis of discourse and affect, critical memory studies, public history, (digital) ethnography, and intersectional study of gender and generations, we aim to develop strategies for facilitating more cohesive and at the same time more critical practices of remembering that have the potential to lead to dialogue and form reflective communities. The comparative approach will allow for developing strategies and policies on a transnational (European) level based on trans-local resonances rather than top-down scripts.
The participation of the NGO Dekabristen e.V., Berlin, and close collaboration with the European Solidarity Center in Gdańsk and the Boris Yeltsin Presidential Center in Yekaterinburg will facilitate the execution of empirical research and its translation into concrete policy recommendations.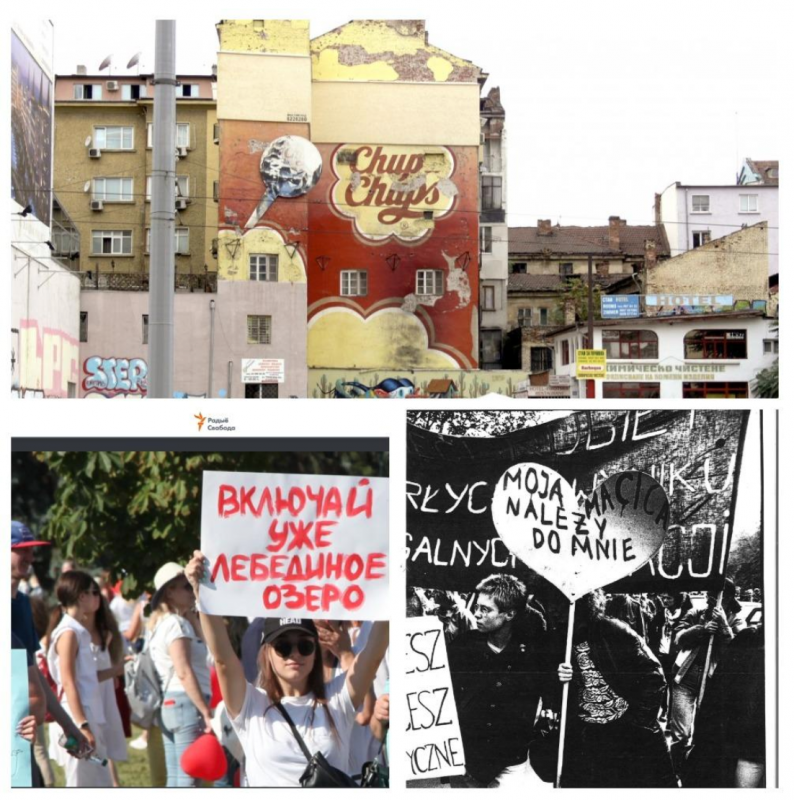 Moving beyond traditional methods of identifying and overcoming negative attitudes towards vaccinations
Antonio Rojas Garcia, UCL Mental Health Policy Researech Unit; Ilaria Montagni, University of Bordeaux; Javier Alvarez-Galvez, University of Cadiz; Ourania Kolokotroni, School of Health Sciences at the Cyprus University of Technology; Angelos Kassianos, Cyprus University of Technology
The ACTION project is consisting of early career researchers in the field of psychology (Dr Angelos Kassianos), quantitative data analysis (Dr Javier Alvarez Galvez), systematic reviewing (Dr Antonio Rojas-Garcia), paediatrics/public heallth (Dr Ourania Kolokotroni) and health communication (Dr Iliaria Montagni) as well as a stakeholder representative from WHO Europe to tackle the problem of vaccination hesitancy and the spread of anti-vaccination messages (misinformation) both in physical interactions (for example within networks like parents' unions) and in the web (for example in social media and web forums). The ACTION team is meeting twice a year and virtually in between. The project is funded under the scheme Constructive Advanced Thinking (CAT) which aims to foster networks of excellent early career researchers committed to developing new ideas in order to understand and tackle current or emerging societal challenges. They liaise with local researchers and stakeholders to (a) make critical reviews of the literature and relevant policy documents on campaigns and interventions tackling misinformation about vaccination; (b) critically discuss findings from 'Case Studies' and Work Packages conducted at the team members' institutions; and (c) develop a policy document that will translate research evidence into policy proposals for dissemination to WHO Europe country-members after the end of the CAT funding.
The ACTION team is supported by four Institutes:
The Israel Institute for Advanced Studies, Jerusalem
The Montpellier Advanced Knowledge Institute on Transitions, Montpellier
Scienza Nuova, Torino
Swedish Collegium for Advanced Study, Uppsala
A psychological approach to international criminal justice....
Nikolaos Aletras, Lecturer in Natural Language Processing in the Computer Science Department of the University of Sheffield; Dave van Toor, Assistant Professor of Criminal Law at Utrecht University; Gabriele Chlevickaite, Criminologist at Vrije Universiteit Amsterdam; Anna Sagana, Assistant Professor in Legal and Criminological Psychology at Maastricht University
The International Criminal Court (ICC) has recently been at the center of fierce criticism about its ability to fulfil its role to investigate and prosecute the most heinous international crimes. In this project, we aim to help counter the criticisms by exploring an optimal decision-making model within the Office of the Prosecutor (OTP). After considering criminological and psychological literature, cultural aspects, and the legal framework in the context of international criminal law we have identified factors that hinder decision-making during the investigation phase. Specifically, we have attempted to map the role of bounded rationality and cognitive bias within the investigation phase and thereby address the first cause of decision error in dynamic decision-making environments. Our future plans to explore how data-driven statistical approaches can assist the development of a theoretical, evidence-based model of optimal decision-making will be discussed.